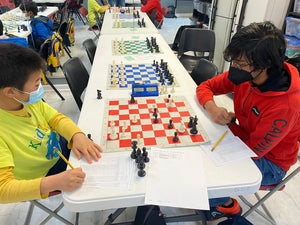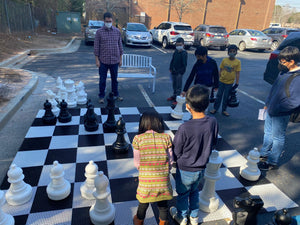 Every Month : 2nd Saturday Over the Board Tournament at 


1675 Peachtree Parkway , Suite 180, Cumming GA - 30041 



4 Rounds G/25;d5. U300, U600, and U900
Entry Fee : $32.00 
USCF ID Required. If you are first time playing USCF Rated Tournament, please get membership id in below link 
https://new.uschess.org/join-us-chess
Players Check-in Time : 09:30 a.m. to 09.45 a.m. 
Timings: 10:00 a.m. , 11.30 a.m. Pizza Break , 1.15, 2.30,
Trophy Ceremony : 3.30 to 4.00 p.m.
PRE-REGISTERED-PLAYERS LINK

NOTE: All In-Person Tournament Participants,  Please check our

 

COVID-19 Protocols  
By paying and registering, You agree on our Cancellation Policy



Due to the large number of late sign ups in past weeks, we no longer guarantee those who sign up after 7 PM on Friday night will be able to play in the first round.  Late registrations not paired by 9:30 Saturday morning will receive a 1st round bye to allow the round to begin at 10 AM sharp.