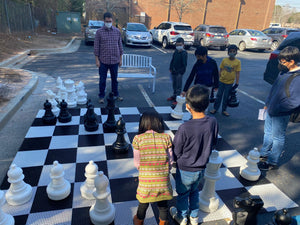 Saturday Morning Cartoons Chess
Where:
The Board Room, 
1675 Peachtree Pkwy, Suite #180, 
Cumming GA -30041 


Who: Open to current USCF members.
Sections: Open, Under 1500, Under 1200, Under 900
Time Control: G/45+5
Rounds: Saturday 10 AM, 12:15 PM, 2:30 PM
Registration and Payment: $25 before 9.00 p.m. Friday Night
Three rated chess games at a reasonable time control and a reasonable price.
Pizza Available to all Participants after the second round. 
Parents of any scholastic players plays for free.